Blue Ribbon Rhythmics Gymnastics for Girls
School of Rhythmic
Gymnastics for Girls in Brooklyn.
Blue Ribbon Rhythmics offers rhythmic gymnastics classes in Brooklyn throughout the year for girls ages 4-14. All programs are designed to maximize development, ensure safety, and promote rhythmic gymnastics as a competitive yet fun sport. In addition, all training sessions and programs are led by professional rhythmic gymnastics instructors. Best gymnastics in Brooklyn.

BLUE RIBBON RHYTHMICS IS A REGISTERED SCHOOL WITH USA GYMNASTICS ASSOCIATION

ALL AGE GROUPS ARE REQUIRED TO HAVE APPROPRIATE EQUIPMENT TO PARTICIPATE IN CLASS.CAN BE PURCHASED IN CLASS OR ONLINE ON YOUR OWN.
Powered by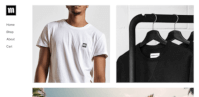 Create your own unique website with customizable templates.